We all know how Dorothy feels at the end of the Wizard of Oz when she chants, "There's no place like home." It's how we feel walking in the door after a long day or returning home after a trip.
We all deserve to feel at home. The fact remains that it may not always be possible to stay in the place we currently consider our 'home.'
Have you talked to your folks about this yet? 
The primary question at first is always going to be, how long can your loved one stay in their home independently with supports? 
The good news is, when you have these conversations beforehand, your loved one will already have a pretty good idea of the supports they will need. (Hint: Check out my last post, Coming out From the Rock: Everybody Needs Somebody Sometimes, in the series if you need to explore what supports you might consider as your loved one's needs change over time)
Many people (my grandma included) are able to remain in their homes for much longer than expected when they rely on a combination of supports – from their families, the community, and, yes, sometimes even publicly funded (read: government) programs and services.
We all use supports to get through our daily lives. It's a matter of mapping them out and negotiating right now, so we can anticipate who we can rely on in the future when we need help!
How can we use technology and modifications in their home so that they enhance their odds of living in their current home independently?
From environmental controls like thermostats and lights  and automatic locks, to stair lifts and even elevators, there are many simple adaptations you can make now that can increase the likelihood of them living in their current home independently. It's a good conversation to have before the storm, because in the middle of a crisis, you won't be able to make sound decisions.
Is downsizing and moving to a smaller, more accessible home sooner than later? 
A couple years before I began caring for Grandma, the two-story home she built with my grandpa from the ground up and lived in for most of her adult life burned down. Today, I look back at that tragedy and wonder how life might be different right now if she hadn't lost her house. We are so fortunate we don't have to content with stairs, energy costs, and the repair needs of that 40 year old house. Now she lives in a small house that's all on one level that's just perfect for her.
Does your loved one have family and friends close by that can help them? Is there a member of the family they could move closer to? Is someone willing to move closer to them?
If the answer is no, it might be worth into exploring other options.
You have time to make a plan so nobody has to make major life changes begrudgingly to accommodate a family member's needs. Both of you will be riddled with bitterness, guilt, and regret. Trust me. Your loved one doesn't want you to have to sacrifice your dreams and sanity to take care of them. Talk about it now, so you can all keep moving on a positive trajectory toward your visions for a good life.
Remember, we are the long term care system of the future. The government isn't responsible to and can not possibly care for everyone who will need help with the silver tsunami on the horizon. It is up to us to make sure our loved ones will be supported when they are no longer able to care for themselves.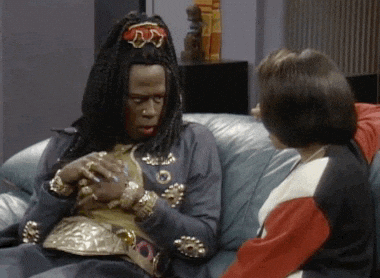 There may come a time when your loved one can't stay at home despite everyone's best efforts.
So you have to have a contingency plan.
The Contingency Plan
Where will they live if they can no longer live at home, even with support?
Here are a few suggestions:
Explore your options together.
There are many different types of senior living situations to consider, including moving in with a family member (not ideal), assisted living, intentional communities. Go check out some places. Since you will be prepared from your conversation about finances (See the second post in the series: Coming out from the Rock: All About the Moolah), you will know what your loved one can afford. Make an appointment or just pop in, whatever you feel comfortable with.
Compare notes and then document your choices in terms of locations in order of preference.

Get it in writing.
Even an informal contract that you can refer back to will be helpful. It is something you can rely on if you encounter resistance when a change in your loved one's living environment is imminent.
Don't make any promises.
We all want to tell our loved ones we will never put them in a nursing home. The fact of the matter is, this is not always a possibility. Make sure you stay rooted in reality and know that there may come a time that the burden of care becomes too great that your family unit cannot sustain it.
Release yourself from guilt.
It is not easy to help your loved one move into a residential care environment. But it is not your fault. Sometimes it just has to happen for the safety, sanity, and health of everyone involved.
Final question and worth repeating: 
Who does my LO want to make their decisions about their living situation if they're no longer able to do so?
Everyone (aging or not) should have a document called a Durable Power of Attorney. This document outlines who a person trusts to make their decisions about their affairs, like finances, living situation, health care.
Get on the same page about this and get it in writing. This document is prepared by a lawyer, so it means you will have to fork over some cash to get it done. It will be worth it for you in the long run. 
When you have the document finalized, make tons of copies of it – you will be handing them out left and right at the bank, the hospital, the doctor's office, and anywhere else you have to act as that person's official rep. 
You will need this document to help them throughout any transitions in their living situation.
In the next post in the series, we'll explore how technology is changing the outlook of long term care and how we can think about using technology as a support for our loved ones as their abilities and needs change.