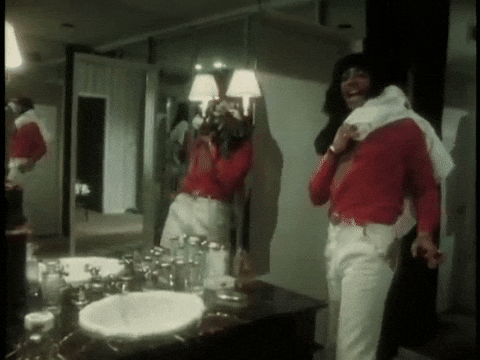 A good first step in being prepared to care is taking a look in the mirror.
As an Expectant Caregiver™, take some time to get to know yourself.
Who are you?
First, think about your connection to your loved ones.
To what lengths am I willing to go for my family member?
Caregivers often sacrifice a lot for their family members and friends. Uprooting their lives to move in with their LO… sometimes losing or having to leave our jobs. It doesn't have to be this way and these things don't always happen. It is important to be aware that they are things that could happen. (A side question: What are the skills and abilities you have now that you could rely on to make money — read: side hustle — while you are caregiving?).
The good news is, as long as you talk through these things early in the game, you can avoid these challenges.
Am I willing to provide care if they need it? Do I feel comfortable with the idea of giving them baths or helping with toileting?
You have to know your own personal boundaries, gifts, and challenges, so you can make sure you are prepared to provide the best care in the future. Not only to see where the gaps in your skills and knowledge are, but so you can find reinforcements to help with things that aren't your strengths or make you sick to your stomach.
Are there any past hurts I need to squash with them?
If your relationships with them aren't great, you may need to work on burying the hatchet so that you don't end up taking out negative feelings or letting them resurfacing while you are providing care. Sometimes this means revisiting hurtful feelings from younger days.
Now, think about yourself.
What is my vision for my future?
No matter what situation you may find yourself in, it is important to know and keep your trajectory toward your goals and desires in mind. Where do you see yourself in five years? Ten years? What are the goals and action steps you need to take to make that vision happen?
Since you're having conversations early about everyone's future, you can embed your future caregiving role into your plan for a good life. That way, caregiving doesn't have to be the brick wall it's made out to be, but instead, just a slight hurdle on your path to your hopes and dreams.
What gives me life? What do I enjoy doing? What brings me peace and joy?
What does my support system currently look like? Who will support me while I am caregiving? Who loves me and will come pick me up or just come over to hang out?
These questions are especially important if you're not caring yet.
If I had a crystal ball before I became a caregiver, I would have invested more time in making social connections and finding things that fulfilled me so I could do those things when I am not caring.
When you are caregiving, you are going to need people you can just *be* with. Also mandatory is having a go-to menu of activities that you enjoy when you have time to spare. Sometimes self-care has to be mindless. If you have to think about it, chances are, you won't do it. 
—
In the next post in the series, we're going to address a very touchy subject: FINANCES. They determine everything: where you live, what kind of help you get, and what quality of life you'll have. We'll look at some of the questions to ask and points of research to investigate as you prepare to care.