Get help from someone who's walked in your shoes
to get your life back on track.
Gee, don't we look happy?
Trust me, it wasn't always this way.
When you are knee-deep in prescriptions, doctor's orders, and picking up the pieces for someone one you care about, it's easy to feel like your life has come to an abrupt halt and the weight of the entire world is on your shoulders.
As a caregiver myself, I know the feeling of panic when the phone rings while you're sitting at your desk or in the middle of the night. I understand how it feels to be so overburdened, you can't even think straight.
Our day-to-day lives are already filled with complexity, and caregiving can only make things that much more complicated.
We are often catapulted into caring for a loved one without warning or any time to prepare. Before you know it, it can seem like life is spinning out of control.
Wouldn't it be nice…
If you felt like your life was back in homeostasis?
What if you could cut through the fog of drama and uncertainty to create a clear vision for the future?
How would your life change if you not only had coordinates for providing the very best care for your loved one, but also getting you back on the path to your own hopes and dreams?
My coaching services will help you stop stressing out and get everything back into focus so you can start pursuing your life aspirations again.
Here's how I can help as your caregiver coach:
Dedicated Listening Sessions
Sometimes you just feel better when you let it all out. Book me for a confidential session where you can just vent and unload everything that's on your mind. At the end of our session, I will provide you with a roadmap of your worries you can use to knock out your stresses one-by-one.
Caregiver SOS Coaching
3 hours of crisis mitigation coaching for help to survive the storm. I will help you troubleshoot and problem solve in the here and now so you can get your ship steering back in the right direction.
Ongoing Coaching
We can work together on a regular basis if you need someone on your team to help you think through solutions and talk it out.
HCIC Coaching
Up to 10 hours of coaching on setting up a caregiving business to provide non-medical in home care to your loved one (read: hire private caregivers), including:
Determining your family's assets
Figuring out what your loved one needs
Creating your care plan
Getting the logistics out of the way
Recruiting and hiring staff
Being the boss
---
Dedicated Listening Session: $35 per session
Caregiver SOS Coaching: $150 for 3 sessions.
Ongoing Coaching: $50 for the first three hours. After three hours of coaching, the price goes down to $35 an hour.
HCIC Coaching: $500 (plus, as an added bonus, I'll throw in the HCIC Handbook and Toolkit for FREE!)
Get Started Now
Get on my calendar for your free consultation.
What are you waiting for?
You could be taking steps toward the life you want TODAY!
You might say to yourself,
"I've been managing okay for this long."
Wouldn't it feel better to do more than manage?
What if you could be living your best life while you are caring for a loved one?
You deserve more.
The time is now.
---
YOU, if you are:
Thinking a loved one might need your help in the future
Wrapping your head around your new role as a caregiver for an aging loved one or someone with a disability and it all just seems too much
Feeling so overwhelmed by your increasing responsibilities that you might lose your s*#(
Worried you might lose your job because of constant interruptions or call offs at work
Trying to find resources and figure out how to care for your loved one at home
---
I am a 30-something aspiring local celebrity do-gooder in Kansas City, MO. I was the primary caregiver for my grandmother for seven years. I am also a former caregiver to my close friend Calvin, an adult with developmental disabilities.
I have been using the knowledge and experiences I gained over my twelve-year career in disability world to help my grandma have a good life and age in place.
Areas of Expertise
My formal training combined with her variety of personal caregiving experiences positions her to help family caregivers better take bites out of their caregiving sandwiches.
I have in-depth expertise in:
Using Technology to Support Loved Ones
Since I am my grandma's only close living family, the burden of care fell solely on me. I had to find ways to relieve some of the pressure, and so I turned to technology to help me!
Navigating Community, Aging, and Disability Services
I spent the first part of my adult life navigate the service system through my career, as well as my responsibilities in caring for Calvin, a man who was deaf-blind. I know how to cut through the red tape and figure out how to get the help you need.
Support Strategies for Adults who are Deafblind
If you are caring for a loved one who is deaf and blind, it can be hard to find support. Deaf-blindness is a low-incidence disability. Thanks to my time with Calvin, I developed first-hand insight and experience into helping a person with sensory impairments have a great life in a home of their choice with valued roles and meaningful experiences.
Using Medicaid HCBS Waivers to Enhance Supports
If your loved one is eligible for Medicaid, you may be able to get support so you're not the only one doing everything. But Medicaid funding is not the end-all be-all solution to your loved one's needs. I can help you sort through how to maximize your assets to relieve some of your caregiving pressure.
Mapping Current and Needed Supports & Planning for the Future
I am qualified to help you navigate your caregiving journey. I can help you figure out how to make the most of what you have, get what you need, and be prepared for future changes.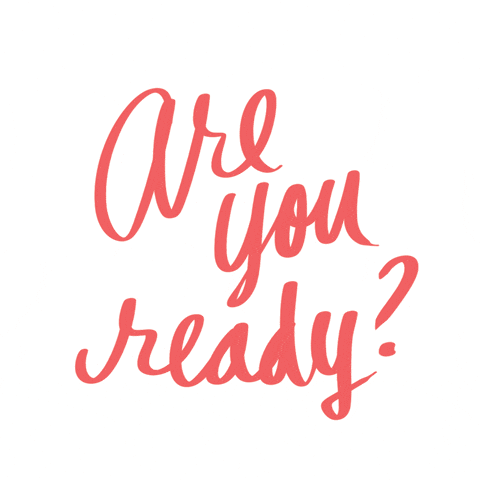 Let's Work Together!
I offer all potential family caregivers a free consultation during which we'll explore if we will be a good fit for each other. Book your consultation.
I only accept a few clients each month, so don't wait!